Tags
A Woman of the World, BFI, Dog Eat Dog, Frantz, London Film Festival 2016, Mifune: The Last Samurai, Reviews, Roundup, The Autopsy of Jane Doe, The Bacchus Lady, The Informer (1929), The Last Laugh (2016), Women Who Kill
This year's BFI London Film Festival ended yesterday after providing a total of 380 features and short movies from 74 countries for people to see over twelve days. It was a rich and varied programme, with something for everyone, and its diversity was, as ever, its main strength. Here are the movies that I saw during the Festival – not as many as I would have liked, and certainly not as many as I've seen in previous years, but then, when you work for the BFI and part of your job is to be there "on the night" then you have to accept that some opportunities aren't going to come your way. That said, the bulk of the movies that I wanted to see but which I missed, I'll catch up with at a later date, but in the meantime, these still made an impact.
The Bacchus Lady (2016) / D: E J-yong / 110m
Cast: Youn Yuh-jung, Chon Moo-song, Yoon Kye-sang, An A-zu
Rating: 8/10 – growing old in South Korea never looked so unappealing as it does here, with Yuh-jung's elderly prostitute struggling to make ends meet while trying to look after a young boy whose mother has been arrested – and while she also finds herself acting as an angel of mercy to some of her clients; J-yong's look at what it's like to be old in modern day South Korea is a sobering reflection on the change of attitude toward the elderly by the current, younger generation, and his unsentimental (and yet curiously unjudgmental) approach makes for sometimes uncomfortable viewing, but it does feature an outstanding performance from Yuh-jung, and some very dark humour indeed.
Frantz (2016) / D: François Ozon / 113m
Cast: Paula Beer, Pierre Niney, Ernst Stötzner, Marie Gruber, Johann von Bülow, Anton von Lucke, Cyrielle Clair, Alice de Lencquesaing
Rating: 9/10 – a young German woman (Beer) mourns the death of her fiancé during World War I, but finds her grief is shared by a young Frenchman (Niney) who comes to place flowers on his grave – and in doing so, begins a relationship with her that has unforeseen consequences for both of them; Ozon's latest, shot for the most part in glorious black and white, is a layered, deceptively simple examination of grief and personal need set against a backdrop of lingering racial hostility that features a standout performance from Beer, and which sees Ozon making possibly his finest movie to date, an evocative, richly detailed movie that is both moving and emotionally astute.
The Autopsy of Jane Doe (2016) / D: André Øvredal / 99m
Cast: Emile Hirsch, Brian Cox, Ophelia Lovibond, Michael McElhatton, Olwen Kelly
Rating: 7/10 – a murder scene reveals the body of a young woman buried in the cellar – but how long has she been there, what was the cause of death, and will coroners Tommy Tilden (Cox) and his son, Austin (Hirsch) find the answers?; strong on atmosphere and performances, and shot through with a grim sense of foreboding, Øvredal's follow up to Troll Hunter (2010) is nevertheless let down by a script that can't maintain the quality of its early scenes, and which ends up trying to apply further tension at the expense of both the characters and the already fractured narrative, leaving the viewer with the feeling that more time needed to have been spent on suspending disbelief rather than encouraging it.
The Last Laugh (2016) / D: Ferne Pearlstein / 88m
With: Renee Firestone, Klara Firestone, Mel Brooks, Sarah Silverman, Gilbert Gottfried, Larry Charles, Rob Reiner, Lisa Lampanelli, Etgar Keret
Rating: 7/10 – the question is a simple one: is it okay to make jokes about the Holocaust, but the answer proves to be more elusive than you might expect as Pearlstein invites several famous Jewish comedians to comment and give their views, while filtering their responses through the reactions and experience of Renee Firestone, herself a Holocaust survivor; while Pearlstein's liberal approach to her brief (Lenny Bruce and 9/11 are also touched on) means a wide range of (sometimes contradictory) feedback, there's no mistaking the quality of the material on offer in terms of Holocaust related jokes and observations, but it's the time we spend with Renee that offers the most reward, an ordinary woman who survived an extraordinary experience, and who has the best perspective of everyone.
The Informer (1929) / D: Arthur Robison / 101m
Cast: Lya de Putti, Lars Hanson, Warwick Ward, Carl Harbord, Dennis Wyndham, Janice Adair, Daisy Campbell
Rating: 8/10 – political and personal relationships count for nothing in newly independent Ireland in 1922, as headstrong Gypo Nolan (Hanson) betrays his friend, Francis McPhillip (Harbord), thanks to jealousy and his own insecurities; made as both a silent and a talkie, this is by far the more impressive version, with Robison's claustrophobic direction accompanied by compelling camerawork from Werner Brandes and Theodor Sparkuhl, their striking approach to the material, along with spirited performances from de Putti and Hanson, making this a must-see for fans of late Twenties silent cinema, and a reminder that edge-of-the-seat drama is not restricted to movies made with dialogue and a soundtrack.
Women Who Kill (2016) / D: Ingrid Jungermann / 93m
Cast: Ingrid Jungermann, Ann Carr, Sheila Vand, Shannon O'Neill, Grace Rex, Annette O'Toole, Deborah Rush, Rodrigo Lopresti, Terence Nance
Rating: 7/10 – audio bloggers Morgan (Jungermann) and Jean (Carr) produce shows about female serial killers and were once an item, which makes things unexpectedly awkward when Morgan begins a relationship with Simone (Vand), who may or may not be the daughter of a female serial killer, or even a serial killer herself; Jungermann's feature debut features a mix of styles and never really settles for one in particular, making this a movie that is part comedy, part thriller, part relationship drama, and part indie navel-gazer, while attempting to be bittersweet and compelling at the same time, an objective which, despite some good performances and some very good individual scenes, it never quite achieves to either its satisfaction or the viewer's.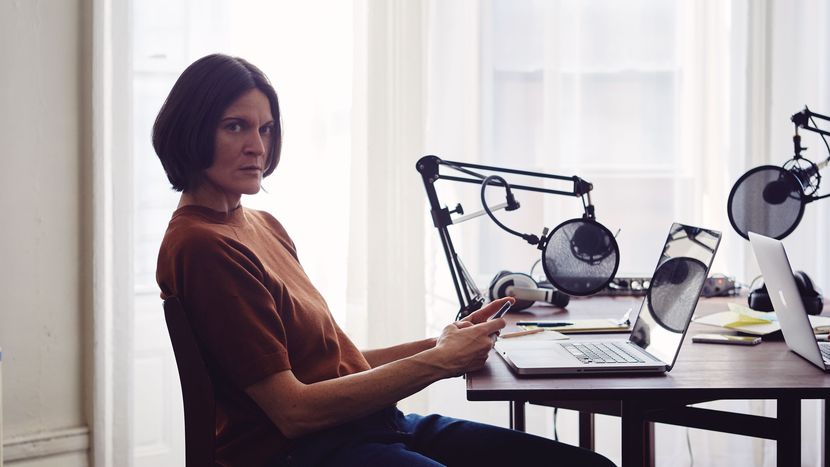 Mifune: The Last Samurai (2015) / D: Steven Okazaki / 80m
With: Keanu Reeves (narrator), Toshirô Mifune (archive footage), Shirô Mifune, Kyôko Kagawa, Tadao Sato, Kôji Yakusho, Steven Spielberg, Martin Scorsese
Rating: 7/10 – a look at the life and career of legendary Japanese actor Toshirô Mifune, as discussed by some of his contemporaries, his eldest son Shirô, and those that admired him; it's an odd biography that doesn't introduce its central character until nearly twenty minutes in, but such is the case with Mifune: The Last Samurai, as the viewer is treated to an overview of Samurai culture and Japan's involvement in World War II before we begin to learn anything of value about the star of such classics as Rashomon (1950) and Yojimbo (1961), but when we do, Mifune's strength of character and commitment to his acting roles reveals a man who was self-possessed to an incredible degree and who used that intense self-possession to provide us with a gallery of unforgettable performances.
A Woman of the World (1925) / D: Malcolm St. Clair / 75m
Cast: Pola Negri, Charles Emmett Mack, Holmes Herbert, Blanche Mehaffey, Chester Conklin, Lucille Ward, Guy Oliver, Dot Farley, May Foster
Rating: 7/10 – when the Countess Elnora Natatorini (Negri) discovers her beau is seeing another woman she decides there's only one thing for it: to travel to the "other side of the world", namely Maple Valley, Iowa, where she has relatives by marriage, but once there she finds herself at odds with the prudish locals, especially when they learn she has a tattoo; a charming, almost feather-light production featuring an equally charming performance by Negri, A Woman of the World is a funny, sweet, undemanding confection of a movie that fans of silent cinema will warm to straight away, and which offers – out of the blue – a dramatic confrontation with a bullwhip which has to be seen to be believed for its physical and emotional ferocity.
Dog Eat Dog (2016) / D: Paul Schrader / 93m
Cast: Nicolas Cage, Willem Dafoe, Christopher Matthew Cook, Omar J. Dorsey, Paul Schrader, Louisa Krause, Melissa Bolona, Reynaldo Gallegos, Louis Perez
Rating: 5/10 – ex-cons Troy (Cage), Mad Dog (Dafoe), and Diesel (Cook) are all two-strike losers looking to luck on to that one big pay day that will see them able to get out from under, but when they're tasked with the kidnapping of a baby (in order to get the baby's father to cough up money he owes a big-time gangster), everything goes wrong, and the trio find themselves running out of time to put things right; based on a novel by Edward Bunker, nihilism is the order of the day as Schrader serves up a movie that is unapologetically unlikeable, violently crass and crassly violent, lacking in dramatic focus, but redeemed somewhat by good performances by Cage and Dafoe, and a fevered approach to the cinematography that adequately replicates the moral capriciousness of its central trio (Schrader introduced the movie, and made mention of some of the classic movies he'd contributed to; then he said this wasn't one of them – how right he was).